Mold and Mildew Remover (MMR)
SureCoat Mold and Mildew Remover (MMR) is a slightly alkaline water solution mixed with an anti-fungi agent. MMR is used primarily for ambient, low-effort cleaning. MMR is a high performance detergent with a high dispersive capacity, excellent wetting, superior and detergency.
SureCoat Systems' environmentally friendly, Mold and Mildew Remover may be used on concrete, masonry, wood, stucco, metal, tile, and grout surfaces.  It may also be used to remove mold, mildew, fungi, moss, and algae from floors, walls, ceilings, air conditioning vents, grilles, diffusers and many types of indoor and outdoor surfaces.
Download Product Data Sheet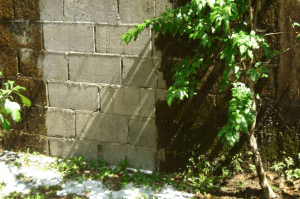 This product is VOC compliant in all AQMD district areas and is non-flammable.
Coverage Area: 50-300 square feet per gallon. This is only an estimate; actual coverage rate will depend on the level of contamination and cycle washings necessary.