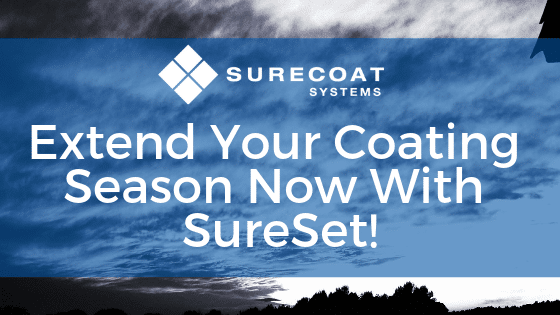 The holidays have come and gone, and it's that agonizing dead of winter for many parts of the country. The cold has set in. And regardless of the season, you have customers calling in. There's a leak that needs to be fixed or a roof that needs replacing, and maybe you're hesitant because of the conditions or the customer wants to wait until spring. Of course, waiting could mean even more damage to the structural integrity of the property and even more expenses for the owner – on top of that, a loss of business for you.
In short, installing roofs all winter long can be as simple as it is during the rest of the year. And yes, many other roofers work through the winter boosting their business.
Before we dive into the why and how, aka PROS (vs. CONS), of winter roofing, why DON'T roofers take advantage of the extra business?
The Weather – This one is pretty obvious. The rain is coming and the temperatures are unfavorably low.
The Human Factor – Morale in roofing is important. You want your team to be comfortable doing their job, not cutting corners so they can get home faster or worrying about injury from unfavorable conditions.
Tools – In some parts of the country, tools used to get the job done can be affected by temperature leading to an improper install.
Materials – Similar to the tools, roofing materials can be affected by temperature and weather conditions again leading to a roof that isn't installed correctly.
Obviously, all of the things above make sense, but here's why you should be roofing all winter long.
The Weather – If possible, plan ahead! You don't have to play weatherman, but you can monitor what's coming down the track. Get a game plan in place for when the cool, damp weather is going to hit. Have your winter roofing toolkit and procedure on hand so when it's go time, it's actually go time!
The Human Factor – Having a toolkit and procedures hammered down means comfort and readiness for your team. In addition, find products that make it fast and easy for the team to get the job done when it's crunch time – more on this in a minute.
The Materials – Ultimately, the contractor is responsible for the seal and bond of a product to the roof when activated so why not use a product that is proven to repair and restore a roof regardless of the season. If there was a product that was simple to use in cool, damp weather and saved your clients' big bucks on a tear-off, would you use it? It does exist, keep reading.
The Extra Business – Who doesn't want to have 25% more business during a season that normally slows down?
SureSet saves you from having to stop roofing because inclement weather is coming your way. Within reason, installation guidelines and temperature, this product can be used just about any day of the year to repair or restore a roof. It was designed to have high strength, stick like crazy, be seamless and act as a quick-dry base coat used to attack the most vulnerable roofing issues now. Used in combination with the regular SureCoat product, it is waterproof and cool roof rated once SureSet is top-coated with SureCoat.
More on SureCoat Systems' Quick Dry Roof Coating
SureSet is a quick-set coating used to embed high strength Poly-Mesh for waterproofing of flat and low-sloped roofing membranes in low temperatures, and within reason, inclement weather. SureSet is engineered with the same high-grade raw materials as other SureCoat roof coatings but is fast drying and cures within 2-12 hours when applied in temperatures as low as 40°F.
SureSet can be used for flat roof repairs in colder weather to seal roof seams, roof jacks, HVAC curbs, parapet walls, drains, waterways and to fix leaks where ponding water exists.
Bottom line: SureSet eliminates the need for multiple repair trips, alleviates the worry and hassle of most temperature restrictions and unexpected weather that prohibit the use of traditional roof coatings. And, quick-set technology saves on roofing labor and downtime.
For proper results and sustainability, SureSet must be top coated with original formula SureCoat within 4-6 months.
The installation of our quick-dry roof coating couldn't be more straightforward. In less than three minutes, we will show you how to complete a waterproof flat roof repair using SureSet, our fast drying roof coating for flat roof repairs in colder weather. Click here to view our install video.
SureSet is the must-have winter weather roofing tool that your workers will be requesting and will boost your "off season" business.