Building Maintenance, Waterproofing & Restoration
Products for Roofs, Walls, Decks, Concrete and more!
SureCoat Systems supports the industrial and commercial building industry with our specialty line of roof coatings and maintenance solutions for waterproofing roofs, walls, decks and concrete. SureCoat Systems' products solve building envelope issues including those common to low-slope and flat roofs, below grade, basement and warehouse floors and walls, and repellents for roofs, walls, decks and concrete! Read on for a list of products that we offer.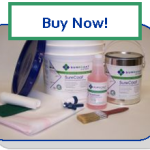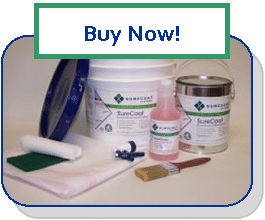 If you are looking for property maintenance solutions that are VOC compliant, Energy Efficient, Title 24 (California), Cool Roof and Cool Wall compliant (compliant in all US States) that provide huge savings to commercial, industrial and residential property owners and property maintenance, then SureCoat Systems' products are the perfect match for your projects.
Whether you are in need of water repellents or concrete and brick sealers; cool roof coatings or cool wall coatings; a
waterproof roof
that is unaffected by and warranted for coverage under ponding water, then SureCoat Systems has the products that are right for you!
SureCoat Systems has waterproof coating solutions for low slope and flat roofs for Commercial, Industrial buildings, Churches, Warehouses, Hospitals, Schools, Assisted Living and Retirement Homes, large and small Apartment Buildings, Manufacturing Facilities and other commercial and residential properties.
SureCoat Systems is setting the standard for
waterproofing
solutions worldwide and are the industry's choice for roof restorations, walls and concrete restorations with our specialty line of industrial and architectural coatings, waterproofing and water repellent sealers and specialty cleaners.
Roof Systems
SureCoat
SureSet
Poly-Mesh (for added psi strength)
SureSkrub (formerly SureKlean)
Wall Systems
StrucSureCoat
SS-DPD – Densifier
SS-PWR – Water Repellent
Concrete Roofs, Walls, Decks & Floors
SS-PWR – Water Repellent
SS-DPD – Densifier
Concrete Crack Filler
SureCoat
StrucSureCoat
Deck Products
SureSkrub
Concrete Crack Filler
Poly-Mesh
SureSet
StrucSureCoat
Concrete Floor Products
SS-EZCoat*
Concrete Crack Filler
Color Flakes
*Single component product not intended for low VOC areas.
Scientists look at SureCoat Systems' products and state that our product technology is 15 years ahead of the rest!  No other products available on today's market come close to comparing with SureCoat Systems' maintenance products and waterproofing solutions for industrial, commercial, warehouse or residential properties. You can be SURE of it!
---
Where Every Product is Engineered for Excellence!