Single component polyaspartic floor coating
Durability, strength and adhesion for industrial and residential applications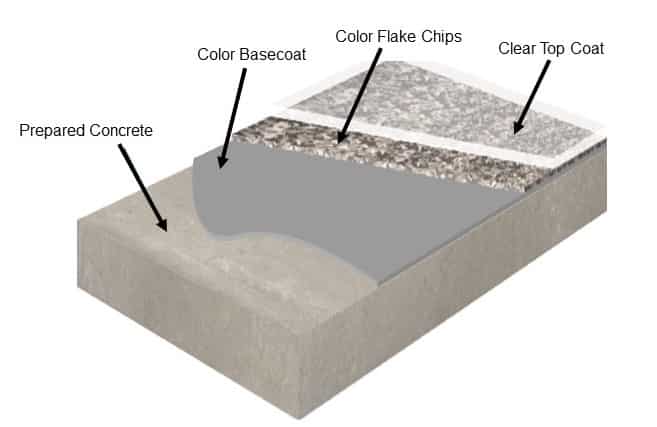 EZ Coat Base and Top Coat
SS-EZCoat can be tinted to be used as a base coat, this ensures system compatibility and ease of use. The pigment is pre-measured in ready-to-use containers so no measuring is required. SS-EZCoat pigment is added to clear SS-EZCoat to create the color basecoat.
Additional Accessories that can be used with this system:
Color Flakes
Our color flakes come in a variety of colors and can add dimension to your floor as well as hide imperfections.
The EZCoat System can be applied in any of the following areas:
Body Shop Floors
Office Hallways
Parking Structures
Office Floors
Firehouse Floors
Bathrooms
Warehouse Floors
Residential Garage Floors
Stock Room Floors
Manufacturing Floors
Loading Docks
Epoxy System Topcoat
Locker Room Floors
Retail Floors
Contact us today for customized assistance with our flooring systems.