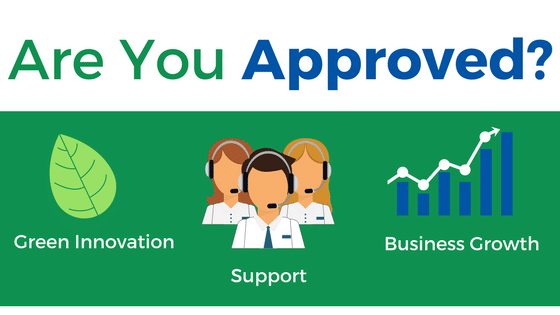 Investing in a roof system is a big deal. It's not just about choosing the right products or understanding how a warranty covers you, but it's also about connecting with the right individuals who can install those products the right way.
SureCoat has 40+ years of experience behind it from all aspects of the construction industry, so believe us when we say we've been around the block a time or two. ;D The point being is that we know the ins and outs, we know the rules and regs, we know how companies operate, and more importantly, we know how companies SHOULD operate. That's why when we started our own, we wanted to create value and provide the right support for our contractors, consumers and the people we work with on a daily basis.
There is a running theme in our industry where contractors do not get the support they need or deserve from material suppliers. Once a supplier takes your order and gives you a price, they are on their way. We created the SureCoat Approved Contractor program to help our contractors discover what it means to work with proven products and processes that don't fail and how to nurture a sustainable roofing business by working together.
Whether you are local, regional, national, new to waterproofing or extensively familiar with what's on the market and are just looking for better technology, you are guaranteed to become the better roofing solution and to be taken care of.
Becoming a SureCoat Approved contractor is simple and easy and can be done from the comfort of your own home or office. The program requires you to go through our classroom training presentation, FAQ-Quiz and to fill out our approved contractor application. Once completed, all you have to do is send in the signed form – it's that simple. And yes, our product is that easy to use.
10 Benefits to becoming an Approved Contractor:
To start, we hold live, in-house master classes with one-on-one training on how to use and understand all the SureCoat products.
We support you with estimating and developing proposals
We offer sales tools including PowerPoint Presentations and case studies for roof, wall and concrete restorations
Product comparisons
Professional installation guides, product data, and specs
Flat and low-slope roof coatings, exterior wall coatings and penetrating sealers for concrete, brick, masonry and other natural stone building materials.
Detailed professional specifications that are available and formatted for you to drop into your existing proposals.
Samples for test patterns and adhesion testing
Appointments with SureCoat Systems product specialists to act as material experts and directly interact with your clients on your behalf.
And, the industry's best roof and wall warranties. – We are so confident in our product that we have real performance warranties that include things like, oh gosh, what was it again… oh yeah, PONDING WATER.
"SureCoat Systems Contractor Training is packed with rich data to support my business growth goals, demonstrate their superior product and train my team to be more effective. This class was well worth two hours of time for more ROI and some lunch!"
– Dave Schuelke, Twin Home Experts
We have performed countless case studies and monitored the life of our products performance over the last 20 years at different installations in diverse climates. We are so confident in our single-ply membrane that we backed it with a 20-year Renewable Warranty, and we offer that confidence to you and your customers.