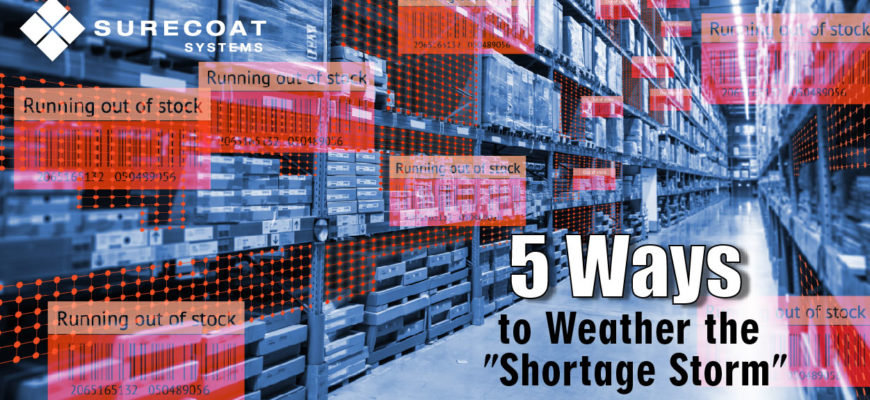 We all remember the days when placing an order for roofing materials would take a couple of weeks. Well, those days are gone now, orders are now taking months, and everyone is left dealing with uncertainty and constantly shifting deadlines in this new post-COVID era.
While we cannot individually fix the supply/ demand issues currently facing us all, here are 5 ways to successfully weather the "shortage storm".
1. Strong relationships win – Maintaining your supplier relationships is key. Those with existing long-term relationships are being prioritized over other customers. If you have not set up a supplier relationship, it's not too late. While the future holds many uncertainties, building personal relationships with your partners will always serve you well.
2. Plan ahead – While it's difficult to predict how much business you will have in a few months, keep the typical roofing season trends in mind while anticipating longer lead times. Order now to ensure having materials later.
3. Keep a certain level of materials in stock – Do you have access to proper storage in place? In order to continue a pattern of ordering ahead of demand and keeping inventory on hand for the months to come, you will need a place to store your materials. Keep in mind that some materials have expiration dates, so account for that when stocking inventory to carry you through unforeseen emergencies.
4. Get creative – Find alternative suppliers. This is a good time to find potential new manufacturer partners that may be able to meet your deadlines. Look at forming relationships with trusted colleagues in the industry that may have some of the materials you need. These types of alliances can be a differentiator for your business and theirs; and create a fail-safe partner system for the future. Enhance your maintenance and service programs to help add time to the life of the roof. Using roof repair and restoration products such as SureCoat Systems' SureCoat and SureSet. You will maintain your relationship with your customers, provide solid solutions, and save your customer money.
5. Review and revise contract terms – Have you revised your contracts to protect your business against material delays? If not, now is the time to do so. Incorporating clauses into your agreements can help protect your profit margins while keeping your customers happy. Get in touch with a legal advisor to help address any changes you want to make to your existing contracts.
As we continue to navigate shortages of raw materials, finished goods, and labor without knowing what the future holds, it is important to look at ways to be nimble and agile. Repairing existing roofs is a viable alternative to re-roofing that will save your customers time and money and will extend the life of their roofs as the market starts to normalize. Continue to look for creative solutions and for materials from other suppliers to open up more opportunities for your business.