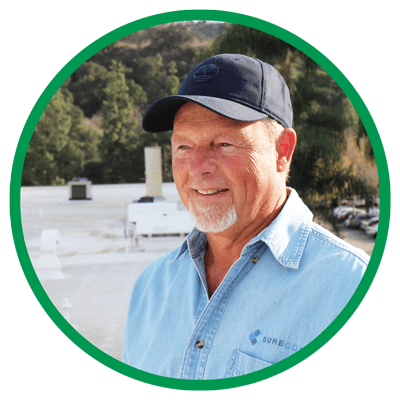 In the first episode of Field Tested, SureCoat Systems' innovator and Field Tested podcast host, Jesse Martinson, introduces you to the world of waterproofing and roof coatings through his eyes. Jesse shares his background and the challenges he faced coming up through the construction industry and what ultimately led him on his journey to formulating his own proven solution. Jesse also highlights why Field Tested will be your ultimate new resource for boosting business and implementing no-fail strategies.
Time-stamped Show Notes:
0:40 – Who is Jesse Martinson?
2:10 – Jesse explains the challenges that spurred the start of his journey to SureCoat Systems
4:20 – Jesse shares how the SureCoat roof coating was born
6:33 – Why SureCoat? Why field testing is so key
7:15 – The SureCoat difference
Resources/Tools/Links Mentioned In This Episode:
SureCoat Systems Product Line: https://surecoatsystems.com/surecoat-products/
The SureCoat Roof System: https://surecoatsystems.com/surecoat-elastomeric-roof-coating/