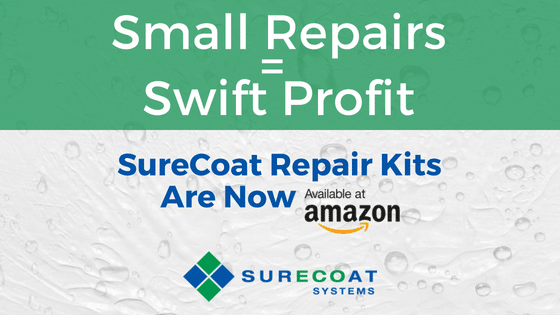 Every property has a roof that needs attention and repairs, but not every property needs a new roof, and fixing those repairs just got easier. We are proud to announce the launch of SureCoat and SureSet Repair Kits to Amazon.
Our founder and innovator, Jesse Martinson, has been keeping SureCoat roofing system supplies on his truck well before we produced and launched our repair kits in our online store. Once we launched those, we realized that our approved contractors were doing the same thing – keeping supplies on hand to complete customer repairs right on the spot, small quick repair = quick profit. With the high demand surrounding these kits, we wanted to ensure that contractors everywhere have the ease and convenience of being able to fix small repairs as simple as grab, install, and go.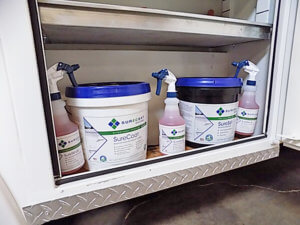 Each kit has everything you need to install a permanent roof repair over any existing roof system. Here's what you'll find inside:
½ Gallon SureCoat OR SureSet Repair Kits – 12 sq. ft. coverage (1 ponding area or 2-3 penetrations)
1 Gallon SureCoat OR SureSet Repair Kits – 25 sq. ft. coverage (Large ponding area; drain area; penetrations or seams)
Along with the gallon or half gallon, you will receive:

One 24 oz. bottle of SureSkrub with a cap and spray nozzle
One 2" brush
One 10 ft. roll of 6" poly-mesh and 6 ft. of 42" poly-mesh
One Scrub pad
Installation Instruction Flyer
**If you didn't know, SureSet is our quick-drying formula – same high-grade raw materials as our regular SureCoat roof coating but cures within 2-12 hours when applied in temperatures as low as 40°F.
We also include exclusive access to repair kit videos demonstrating how to complete a repair in as little as five minutes!