Are you looking for a waterproof roof restoration system for over an existing roof? Do you need to waterproof a single ply roof, EPDM, PVC, TPO, Asphalt, Modified Bitumen, traditional Built-up BUR roof? Are you in need of a solution to an existing roof coating system failure?
Do you have a low-slope roof? Trying to avoid a Roof Tear-off? Are you a contractor looking for a
Support Team instead of a Salesman?
If you answered Yes to any of these questions; you have come to the right place!
Take a look around and read more about how SureCoat waterproof coatings could save your next roof.


Need a material quote? How about a recommendation, an approved contractor or technical support?
Call us today at 877-823-7873
or
Email us here
.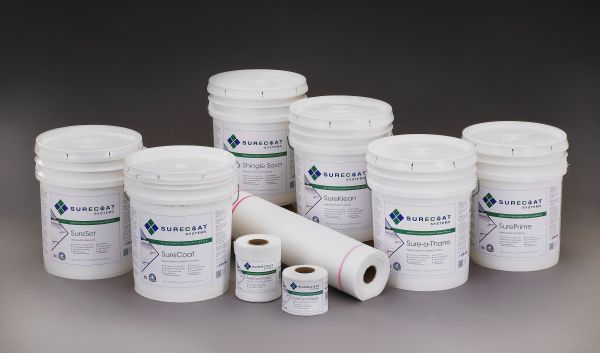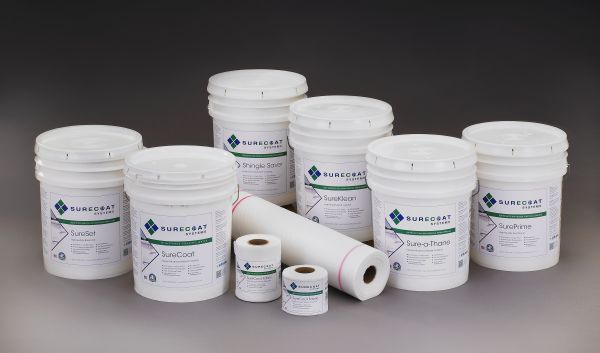 Something to think about…. For a coating to be waterproof, the perm rating should be less than one. If the you want to look at the technical data sheet of the coating product reads 1.0 or higher, the coating is not technically waterproof. The SureCoat Roof System is a monolithic single-ply roof restoration system that is waterproof throughout the entire roof system. SureCoat is a single-component, UV stable epoxy-hybrid roof coating with a perm rating of only .0025. Zero moisture can pass through a SureCoat Roof System. SureCoat is Title 24 Compliant, Energy Star Approved and a Super VOC Compliant coating product with the SCAQMD.
SureCoat is an epoxy-hybrid engineered coating, not a white acrylic roof paint. As SureCoat wears, the same waterproof (monolithic single-ply coating) membrane is exposed. There are no unstable or asphalt waste products in a SureCoat Roof System. Whether it is our 10, 15 or 20 year
Renewable Warranty
, SureCoat is energy efficient and waterproof for the entire life of the system.
And did we mention that a SureCoat Roof Warranty is
not prorated
? That's right, a SureCoat Roof Warranty is a non-prorated
warranty.
You can't say that about any new roof including: built-up (BUR) rubber (EPDM) or plastics (PVC).
SureCoat is also a unique 
repair system
that can easily be added to over time creating a new flat roof system just by repairing part of the existing roof with a SureCoat Roof System.
SureCoat waterproof, flat roof coatings can be used over almost any existing roof system including Metal roofs, BUR, Concrete roofs, IRMA roofs, PVC roofs, TPO roofs, EPDM roofs, APP roofs and Hypalon roofs. SureCoat flat roof coating products are perfect for flat and low-sloped roofs, even those in the worst condition.
Ponding water is the main source of water intrusion on flat and low-slope roofs. SureCoat Roof Systems are the only roof systems with a warranty that covers ponding water on flat and low-sloped roofs. SureCoat Roof Systems come with renewable roof warranties for as long as a building is in use.
SureCoat Roof Systems are the longest lasting roof coating solutions for commercial and industrial low-slope roofs that you can find in the USA.