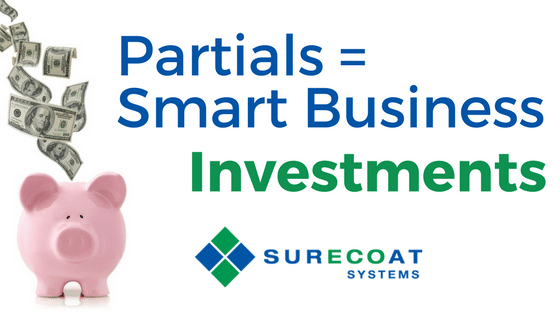 Making good decisions is essential to reducing short and long-term costs associated with any property improvement related projects. This is especially true when it comes to the larger, more complex projects like re-roofing. The first major decision that should be made is whether to simply patch leaks and damaged areas, perform a partial restoration or if it is necessary, to complete a full restoration project. The good news is, with the right product, a partial roof system or patches and small repairs can be cost effective when implemented and successfully extend the life of your current roof.
What To Look For
When to reroof depends on several variables – wear, age, climate, and your property's susceptibility to future damage if you should decide to wait. When you're inspecting your property for damage, there are a few common characteristics that all traditional roof systems seem to have:
Seam separation and lifting
Mastics that crack around penetrations and flashings
Deterioration at drains
Waterways and ponding areas
Movement and ponding both cause roofing materials to dry out and lose the ability to flex meaning the elongation is lost when the memory is lost. All of this damage ultimately leads to roof leaks and eventually substrate damage.
How To Invest
So back to that decision-making we mentioned above. We all love to save money, which can lead us to purchase low priced products that don't do what they are supposed to, or we just do nothing at all (which is a decision in itself).
Our solution for you is to do something. Do the small patches and repairs, do the partial, and then implement a full warranted roof system when your budget allows. To start, you will want to do your research and make sure you are investing in the right product for your property. In the case of a partial roof restoration, you will want to look for something that will extend the life of your existing roof and not leave you with more out-of-pocket costs a few months down the road. The good news? There is only one solution that will allow for a partial roof system NOW that will extend the life of your current roof and a full restoration LATER. That is the SureCoat Roof System.
The SureCoat Roof System is the only true Seamless Single-ply roofing membrane solution on the market today that will allow for a partial installation to be done now and a full restoration later and still get a warranty.
Movement and ponding that will cause roof materials to dry out and elongation to be lost will not happen with SureCoat. Our roof system is made to be a monolithic material with enough elongation in extreme temperatures and weather conditions so that it won't lose its memory, become brittle and crack.
SureCoat is also a membrane forming material. It is a fully adhered system using resins with "hook- like" molecules that "bite" into the existing roof and become part of it. No mastics, adhesives, sealants, or other materials are used to install a SureCoat Roof System.
SureCoat consists of only one coating product that cures into a completely seamless, self-flashing, self-adhered, 100% waterproof, cool roof membrane that never needs to be replaced because it's renewable!
Restoring with the SureCoat Roof System is far superior and more effective than any other roof replacement out there. Who do you waterproof with?